About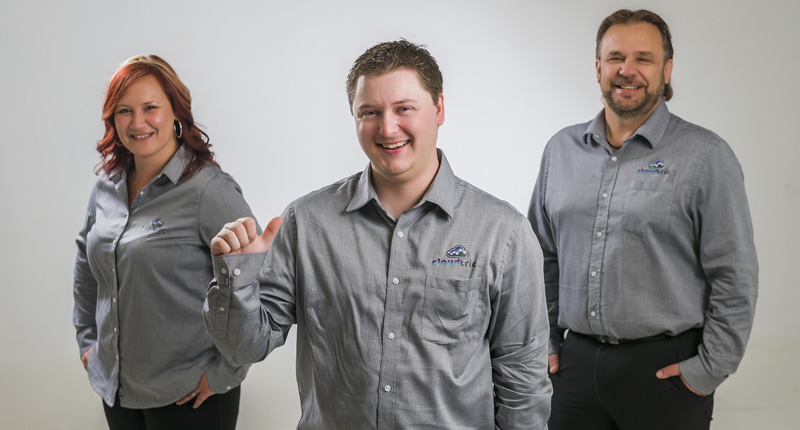 The brainchild of three enthusiastic, resourceful and imaginative entrepreneurs. Cloudtric was incorporated in 2018, headquartered in beautiful Brandon, Manitoba, Canada. It's founders, with many years of combined experience in both the accounting and information technology (IT) fields, saw a unique niche for elegant and simple software applications for the accounting industry. Software applications that could be utilized by bookkeepers, accountants, business owners, and freelancers; For businesses and organizations ranging in size from home offices to multi-national conglomerates. Software applications that operate in the cloud which can be accessed from anywhere in the world so long as there is internet access available.
Cloudtric's methodology is all about keeping it simple; applications for their sole intended purpose, while leaving out all the confusing add-ons and extras that "junk up" so many other software packages. These applications excel at what they're designed to do, and they do it effectively and accurately.
Elegantly simple applications; simply outstanding workability. Software born under the brilliant northern lights of Canada, but ready to go to work for you, wherever you are in the world.
Solutions
Cloud applications that do what they're designed to do... without all the extra junk

Our flagship fixed asset management solution designed to scale for anything from a small home based business to large corporations or accounting firms. Built from the ground up to address many of the issues with existing fixed asset solutions on the market. With multiple location capability, the most advanced searchability, and the fastest reporting of any similar software in existence you'll be throwing that Excel template away and wondering why you didn't switch sooner.
Founders
3 local entrepreneurs that put their heads together to create some awesomeness